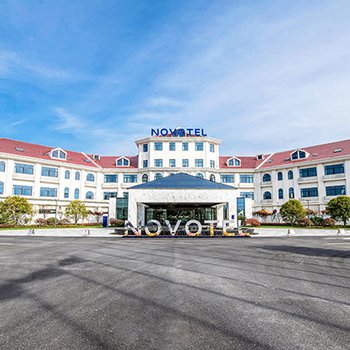 The Novotel Suzhou Tai Lake Santeh , is located between Dongshan Mountain, and Xishan Mountain within close proximity of Taihu Lake.
There are three restaurants offering Cantonese, Western and Japanese cuisines. This Suzhou hotel also has a banquet hall , large enough to hold 300 people.
Those with leisure time may choose, not only from various indoor facilities including fitness facilities, but also from various outdoor facilities including a tennis court.